Executive Director - Melissa Rudman
As our Executive Director, Melissa is responsible for managing the synagogue budget and its physical plant, supervising our administrative personnel, and managing the day-to-day operations of the synagogue. She will work in partnership with the Rabbi, the Cantor, and other professional and lay leadership. Melissa comes to Temple Aliyah after serving as Executive Director/Director of Congregational Learning at B'nai Tikvah in Canton, where she worked for the past 15 years. Melissa can be reached through the synagogue office at (781) 444-8522 or by email.
Director of Education - Alisa Levine
Alisa Levine, our Director of Education, oversees Mercaz Aliyah, Temple Aliyah's Jewish education program for students in grades K-12. Prior to assuming this post at Temple Aliyah, Alisa Levine served as Director of Education at Temple Israel of Sharon from 2007-2016, and has worked for decades in the Greater Boston Jewish community as Program Director of the Striar JCC in Stoughton; Jewish Family Educator at Temple Emunah in Lexington; and as a teacher at several local congregational schools and at Solomon Schechter Day School. Alisa can be reached through the synagogue office at (781) 444-8522 or email.
Director of Early Childhood Education - Debbi Fendell
​​As Director of Early Childhood Education, Debbi oversees all aspects of the Gan Aliyah Preschool program. In addition, she works closely with the Temple Tots group within Temple Aliyah. Debbi collaborates closely with the Director of the Religious School to coordinate programming for the youngest grades (Kindergarten and first) and to provide a natural transition for children in the preschool to enter into our Mercaz Aliyah religious school. Debbi has had a long career in the Early Childhood Education field and has experience teaching as well as directing in various programs. Debbi can be reached through the synagogue office at (781) 444-8522 or email.
Shabbat Educator - Devora Rohr
Shabbat provides a wonderful opportunity to communicate to our children the joy and wonder of living Jewishly in the modern world. As the Shabbat Educator, Devora Rohr brings the joy of her own Jewish childhood to Temple Aliyah families through Shabbat services and programs, using traditional and innovative liturgy, song, stories, puppetry, games, and more. Devora can be reached by email.
Director of Youth & Teen Engagement - Eitan Bloomstein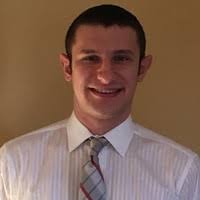 Eitan Bloostein is excited to be leading Y@TA (Youth @ Temple Aliyah) as the Director of Youth and Teen Engagement. Eitan spent a year at Yeshivat Ma'aleh Gilboa before attending Tufts University, where he studied Religion, graduating in June, 2019. In his free time, Eitan plays guitar, attends concerts, runs, and takes long walks. Eitan also serves as the Senior Youth Advisor for our 8-12 grade cohort. In this role, he advises the Teen Engagement Fellows, supervises TACOS and TACOS2, Temple Aliyah's teen community service programs, and teaches in Mercaz Aliyah.
Junior Y@TA USY Advisor - David Solkowitz

Originally from Bethesda, MD, David Solkowitz joins Temple Aliyah's staff following his graduation from Indiana University in Bloomington, IN. A Jewish Studies major and Hebrew minor, David looks forward to continuing his journey to becoming a Jewish educator and starting grad school at Hebrew College.
A proud Jew and avid sports fan, David is always happy and eager to talk Judaism, sports, or just schmooze.
David looks forward to working with and getting to know the community at Temple Aliyah and is excited to be moving back east.
Have a question? Need to reach the Rabbi, the Cantor, or other members of our professional staff? Then call the synagogue Office at (781) 444-8522, stop by, or send us a note. We'll either have the answer for you or get you to the person who does.
Marie Savrides, Administrative Assistant to Rabbi Perkins. Marie works with Rabbi Perkins and also provides valuable assistance to congregants and staff.
Linda Rosenburg, Administrative Assistant. Linda supports the administrative and professional staff and lay leadership.
Caroline Nudelman, Administrative Assistant for Mercaz Aliyah and Gan Aliyah. She is usually in the synagogue Office when Mercaz Aliyah is in session and can assist you with any questions you may have about the school and your students.
Elisa Blando, Bookkeeper. Elisa has recently joined the team at Temple Aliyah. Contact her if you have any questions about your account, getting reimbursed for Temple-related expenses, or keeping track of funds for a Temple project or event.
Click on the names above to send an email to members of our staff.
Friday, April 3 2020
9 Nisan 5780




Friday, April 3 2020 9 Nisan 5780