Special Events
2019 Purim Carnival
On Thursday, March 21st we culminated our unit on the holiday of Purim with an in-house carnival! When we chose the games for the children to play and activities for them to participate in, we did so very carefully. We always want to be sure to include skill building in everything we do at Gan Aliyah. Some examples this year include: fine motor (spin art), gross motor (bean bag toss, bowling to knock Haman down, Pin the Crown on Esther), and eye hand coordination (balancing a ball on a wooden spoon and walking a short distance, for the youngest children carrying that same ball in a ladle-like tool to make it developmentally appropriate for them).
Please enjoy the following photos from our fun day!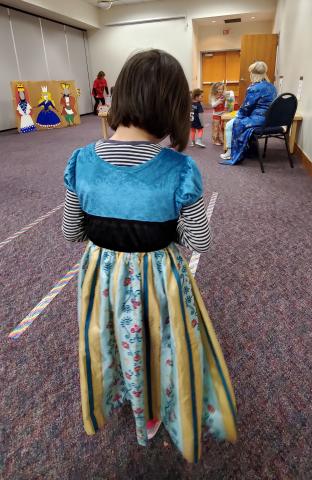 2018 Inaugural Grandparents/Special Friends Day
On Friday, May 11th we hosted the grandparents and special guests of our entire student body to come visit and learn all about Gan Aliyah. More than 60 guests came, from as far away as Edmonton, Alberta Canada, to Florida, and including all six New England States!
Rabbi Perkins met with our guests and spoke to them about their role in helping their grandchildren to grow up to be 'mensches' (good people), and how they are the ones who plant the seeds early in their lives in the process. Then the grandparents were escorted to the classrooms where they were able to see what happens at our terrific school. The children and their guests then returned to the Social Hall and worked hard to create an artistic masterpiece to remember their day by. Parents arrived in time for our Kabbalat Shabbat with Margie Brodsky and the Rabbi and Cantor both joined us for this part of the morning. Following the Shabbat blessings as well as a blessing for their grandchildren/children, it was time for challah and grape juice as usual.
As one of our grandparents later wrote:
Dear (Gan) Aliyah staff,

I just wanted to thank you so much for the awesome Grandparents special day Friday May 11th. The food, program and morning was just amazing. It was obvious that much planning, work and love was involved to create such a special time. I love the art project that we made with the children that I could take home. We feel very lucky that [my grandson] is a part of the Aliyah family. He loves it. Thanks again for making my Boston trip so special. Sincerely, [Child's] Florida grandma
Friday, April 3 2020
9 Nisan 5780




Friday, April 3 2020 9 Nisan 5780