Director of Youth Engagement
Director of Youth Engagement
Eitan Bloostein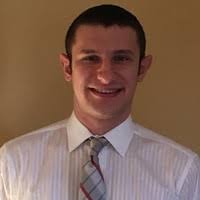 Eitan Bloostein is excited to be leading Y@TA (Youth @ Temple Aliyah) as the Director of Youth and Teen Engagement. Eitan spent a year at Yeshivat Ma'aleh Gilboa before attending Tufts University, where he studied Religion, graduating in June, 2019. At Tufts, Eitan has been a leader within the Jewish community, working on topics related to the Israeli/Palestinian conflict and religious and spiritual life. In his free time, Eitan plays guitar, attends concerts, runs, and takes long walks. Last year Eitan was the Senior Youth Advisor for our 8-12 grade cohort. In this role, he advised the Teen Engagement Fellows, supervised TACOS, Temple Aliyah's teen community service program, and taught in Mercaz Aliyah. He is excited to expand this role and continue working with the youth and teens at Aliyah!
Eitan has also delivered divrei Torah to the congregation. These can be seen, along with divrei Torah by other guest speakers, here.
Friday, October 23 2020
5 Cheshvan 5781




Recurring Zoom Programs
Weekday Morning Minyan
Daf Yomi with Rabbi Perkins

Monday mornings at 8:00 am

Click Here to join us for our weekly study session.

Weekday Evening Minyan

Monday - Thursday evenings at 7:30 pm

Parashat Ha-Shavua: Reflecting on the Weekly Torah Portion

Friday mornings at 11:00 am

Friday evenings at 6:15 pm
Shabbat Morning Services
Saturdays at 9:15 am
Click Here to join us for Shabbat services.
Friday, October 23 2020 5 Cheshvan 5781