Thanks to everyone who joined us for an incredible Shabbaton weekend!
Save the Date: May 14-15, 2022 for Rabbi Perkins' Commemorative Celebration Weekend!
Photos from the Josh Warshawsky Shabbaton Concert on March 20, 2022:
Shabbaton 2022
March 18-20
Thanks to everyone who joined us for an incredible Shabbaton weekend!
Giving New Voice to our Future
חוגגים את העבר, מרימים קול חדש לעתיד
Featuring our Special Guest
Scholar-in-Residence and Recording Artist,
A Full Weekend of Opportunities to Participate!
If you ordered a Shabbat dinner, it will be available for pick up at
Temple Aliyah on Friday, March 18 from 12:00 - 1:00 pm outside the Temple lobby.
Kabbalat Shabbat: Friday, March 18, 6:00 pm
Join us in person for a very musical Kabbalat Shabbat!
Please note the earlier time for this engaging service filled with new melodies!
Shabbat Services: Saturday, March 19, 9:15 am
We look forward to Shabbat Services in person as Rabbi Warshawsky and Cantor Gloth
incorporate beautiful melodies into our service. Rabbi Warshawsky will deliver the D'var Torah as well.
In-person Kiddush Following Shabbat Services
Please click here to let us know if you will be joining us for Shabbat and Kiddush in-person.
Special Post Kiddush Conversation: 12:45 pm
You will not want to miss this fascinating Kiddush Conversation with Rabbi Perkins and
Rabbi Josh Warshawsky following Kiddush.
Music with Mercaz: Sunday, March 20, 9:30 - 10:30 am
Music program led by Josh Warshawsky for Mercaz and day school students
---
Sunday Afternoon Concert: Josh Warshawsky and his Band
Join us in person for this event!
Sunday, March 20, 3:00 pm
CONCERT TICKETS ARE ONLY AVAILABLE THROUGH ADVANCE PURCHASE ONLINE:
TICKET SALES CLOSE MARCH 20 @ 10:00 AM
Get ready for an enjoyable, inspirational, and memorable afternoon with Josh Warshawsky
and his band,
including special guest, Deborah Sacks Mintz, newly named Director of Tefillah and
Music at the
Hadar Insititute.
Josh has a unique gift for creating community through his Jewish music that is
rooted
in tradition and shaped
by contemporary styles.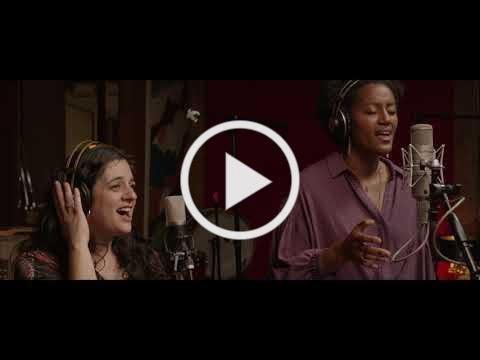 Yomam VaLailah (יומם ולילה) by Rabbi Josh Warshawsky
To become more familiar with Rabbi Josh Warshawsky's melodies,
Click here
.
TO JOIN US IN PERSON, PROOF OF FULL VACCINATION INCLUDING BOOSTER (IF ELIGIBLE)
IS REQUIRED IN ADVANCE FOR EVERYONE AGES 5 AND UP,
AND MUST BE SENT TO THE TEMPLE OFFICE.
Non-member guests are welcome.
N95, KN95, KF94 or surgical masks required.
Rabbi Josh Warshawsky is a nationally touring rabbi, musician, songleader, and composer. Josh seeks to build intentional prayer communities, and travels to synagogues, camps and schools across the country sharing his music and teachings on prayer. He is originally from Chicago, and has released four albums of Jewish music, with a fifth on the way in 2022. Josh composes melodies to open up new possibilities for understanding the deep meaning of the words of our tradition. He was ordained by the Ziegler School of Rabbinic Studies in Los Angeles. For more information please visit www.joshwarshawsky.com.
---
Friday, August 19 2022 22 Av 5782